Utah
Early Utah Soda Bottles by David L. Kyte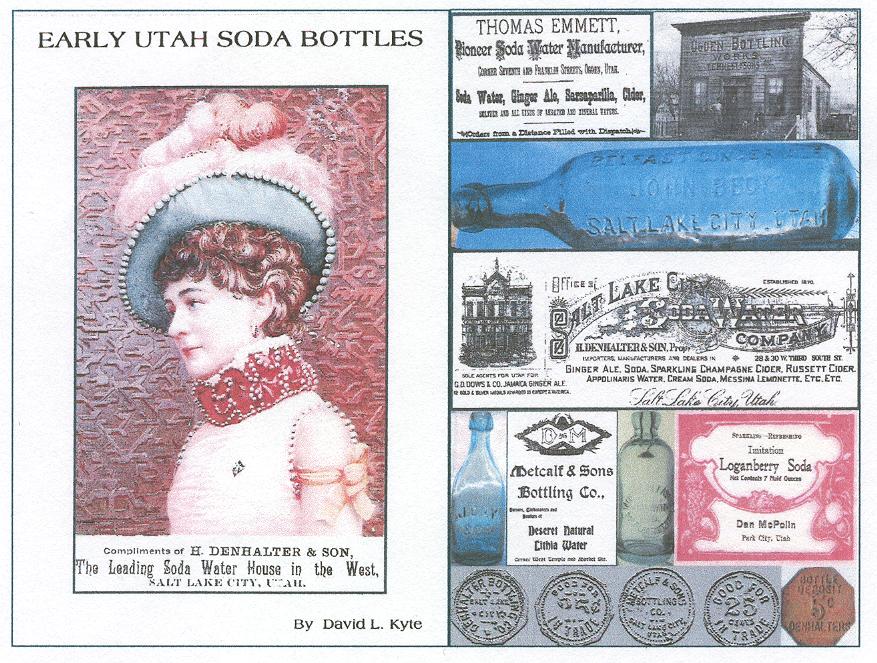 Newly published for 2005! Order your copy now! (TEMPORARILY SOLD OUT!)
Early Utah Soda Bottles 1870-1915: A Bottling History & Guide is the first and only book of its kind for Utah. This is a great book for collectors, antiques dealers, and historical researchers, and is generally fun reading and viewing. Features include:
8.5" x 11" full-size format;

55 pages with spiral binding:
150 full-color photographs and scans of Utah blob top and Hutchinson bottles, early advertisements, letterheads, and tokens;
Text explaining the history of the early Utah soda water companies; and

Four page spreadsheet reference guide to evaluate and identify your bottles!
$30.00 + $3.00 shipping and handling (shipping combined for multiple purchases; add $ .50 per copy). Sorry, no volume discounts for this limited printing. Please send personal checks or money orders to: (TEMPORARILY SOLD OUT!)
David L. Kyte
7634 South Locust Street
Midvale UT 84047-7336
PayPal payments also accepted; please send to:
Please provide your name, street, city, state, ZIP, EMail address, number of copies desired, amount remitted, and whether you would like the book(s) signed or inscribed. All books shipped within 72 hours of receipt of payment.