New Mexico (San Juan County)
Sodas & Shows: Pop Culture in San Juan County, New Mexico by Zang Wood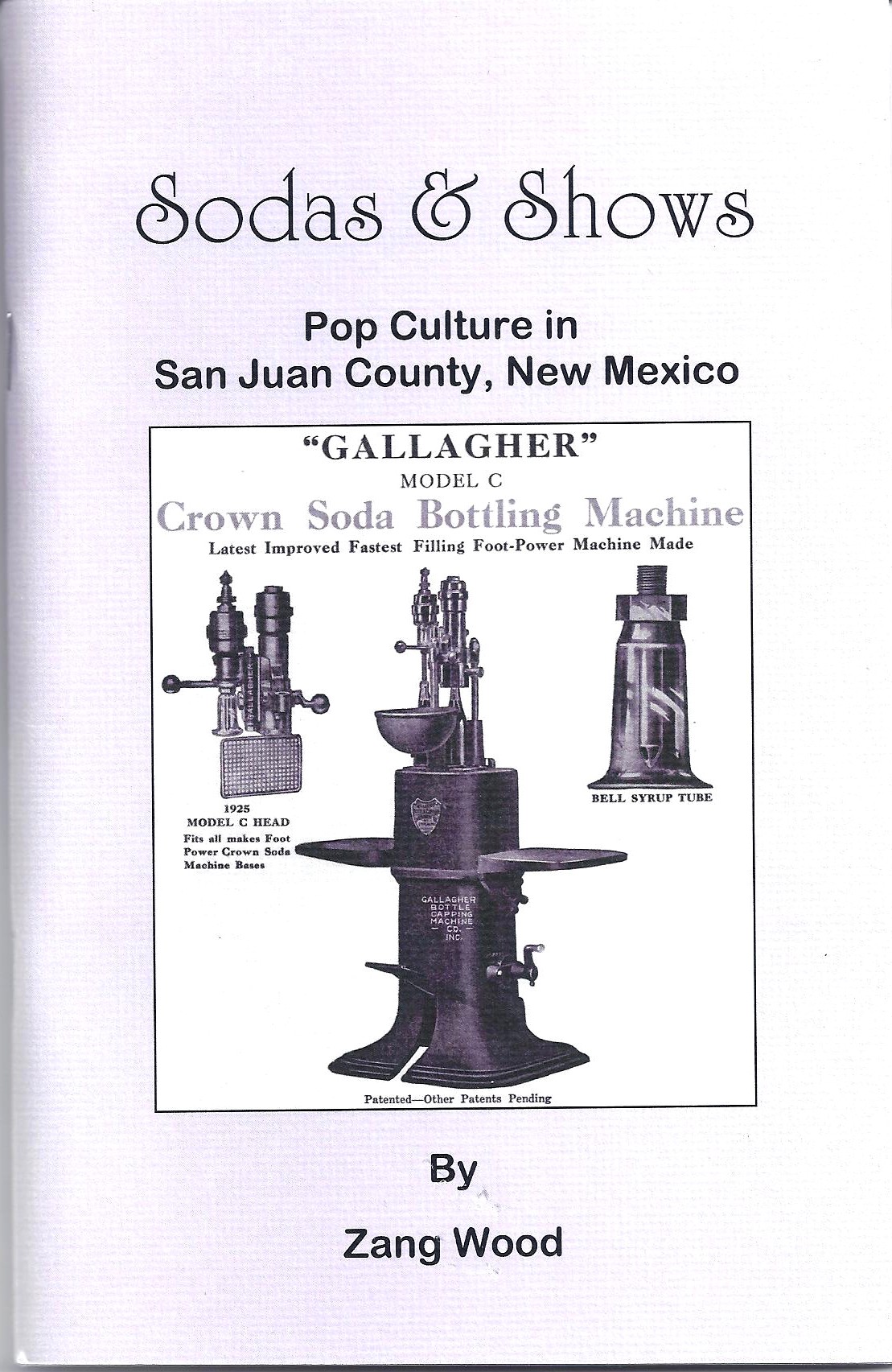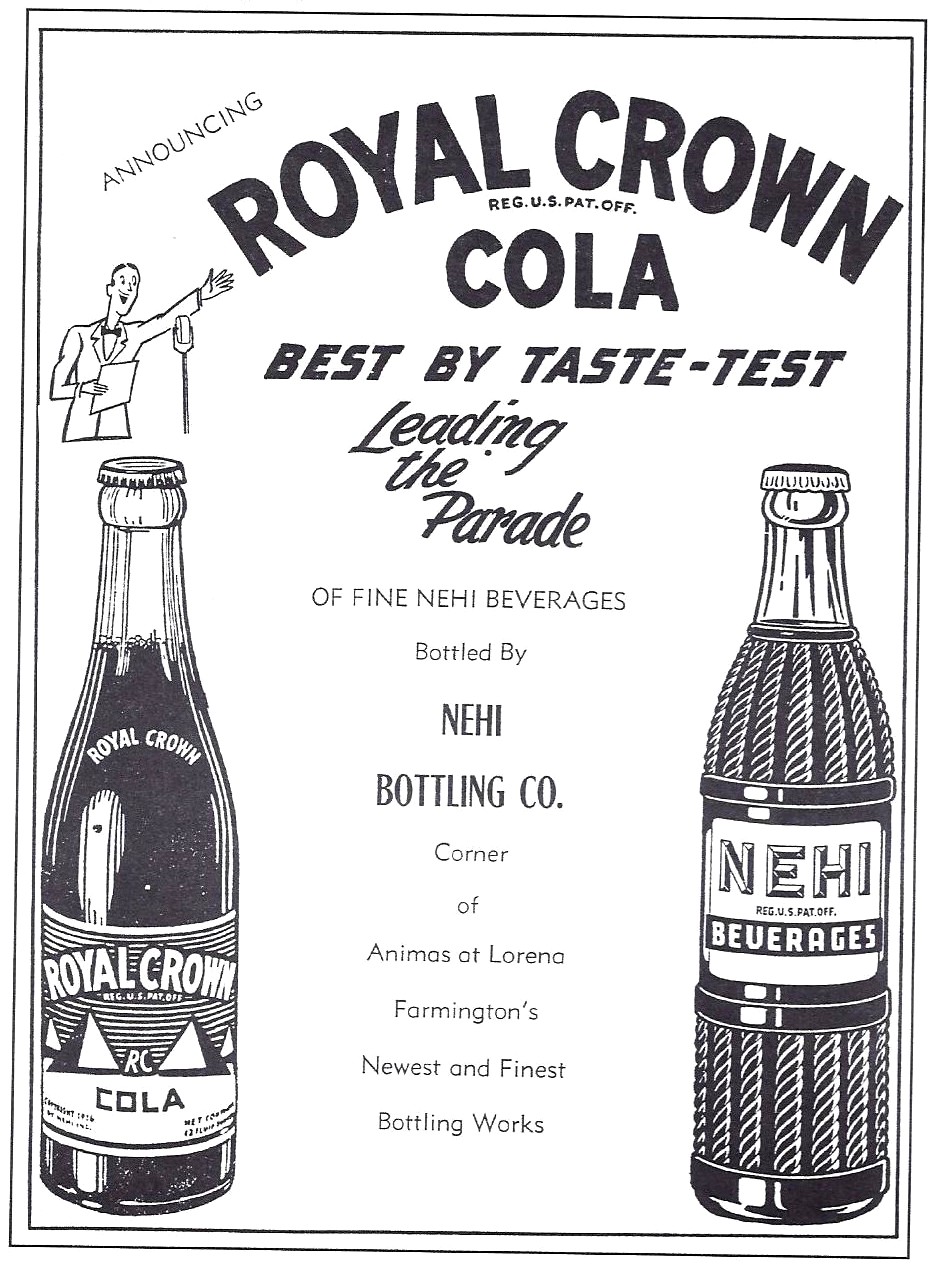 Sodas & Shows: Pop Culture in San Juan County, New Mexico is a fun new publication by Zang Wood, nationally known Hutchinson collector and the author of several bottle books (New Mexico Blobs - Hutchs - Mineral Waters; Color Hutchinsons; reprints of the 1889 and 1917 W. H. Hutchinson & Son Catalogs; et al). Zang's latest book is a fun read that focuses on "local bottling companies and the drive-in movies (that) have all succumbed to the mega-corporations, television, video games and the lure of our 'bigger is better' society. Hopefully this volume will take readers back to a slower more communal time in our area - a time when you knew your neighbors, they knew you and everyone knew who bottled the 'pop' you drank and operated the 'passion pits' that provided the entertainment you could afford." The chapters include short histories and images of these San Juan County bottling plants and drive-in theaters:
Navajo Coca Cola Bottling Works;

Amsden Bottling Company: Red Rock Cola;

Royal Crown - Nehi Bottling Company;

Dr Pepper - Suncrest;

Jackson David Bottling Company;

Mesa Drive In Theater;

The Rincon and The Yucca; and

Farmington's Apache Twin & Valley - Shiprock's Chief.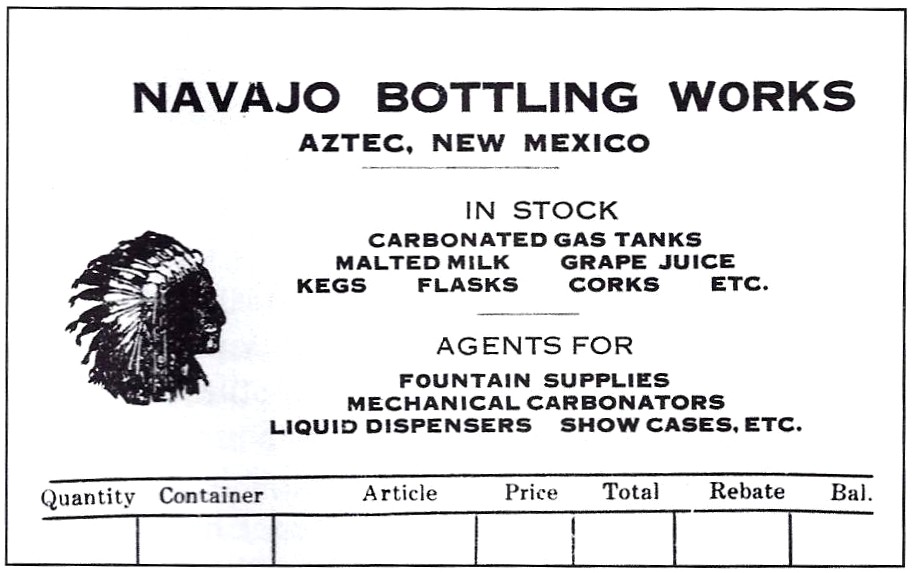 Published 2011 by The San Juan County Historical Society, soft cover, staple bound, 42 pages, 8.5" x 5.5". Signed and inscribed upon request. $12.00 each includes FREE shipping via USPS Media Mail. Send check or money order to:
Zang Wood
1612 Camino Rio
Farmington NM 87401
Telephone inquiries: 505-327-1316
EMail: zapa33-51@msn.com