Nebraska
Nebraska Soda Bottles 1865-1930 by Tom Askjem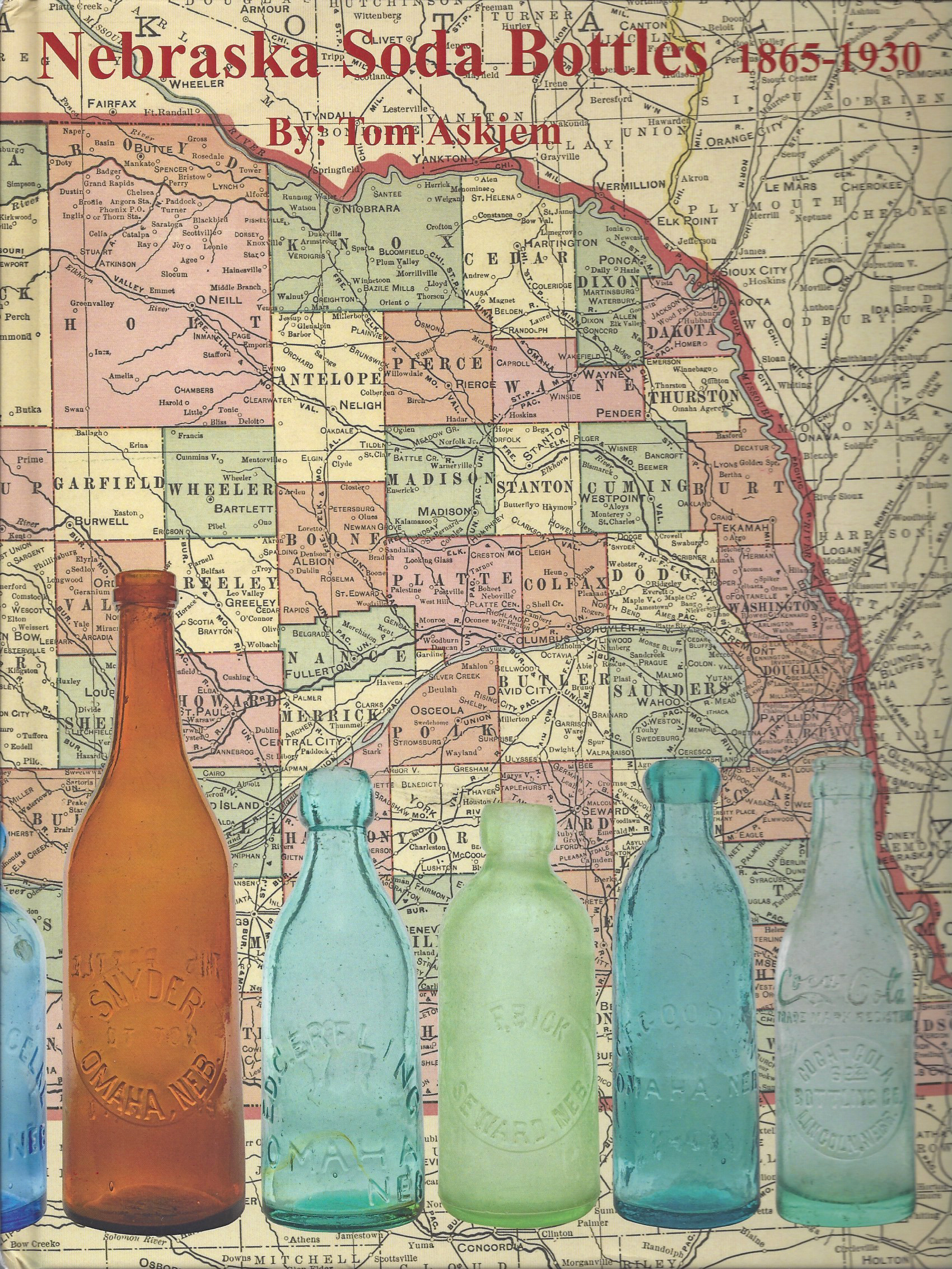 Front Cover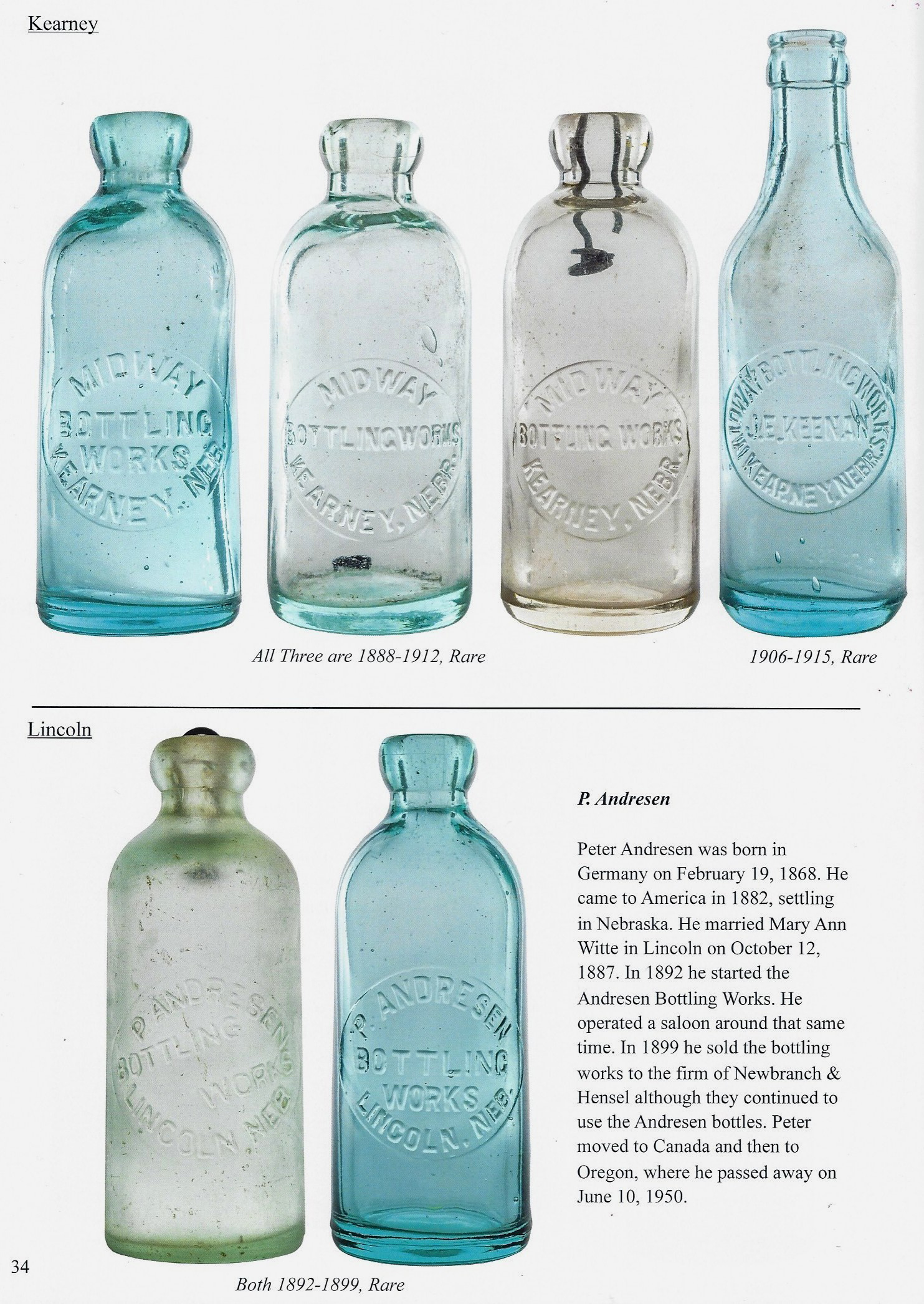 Sample Page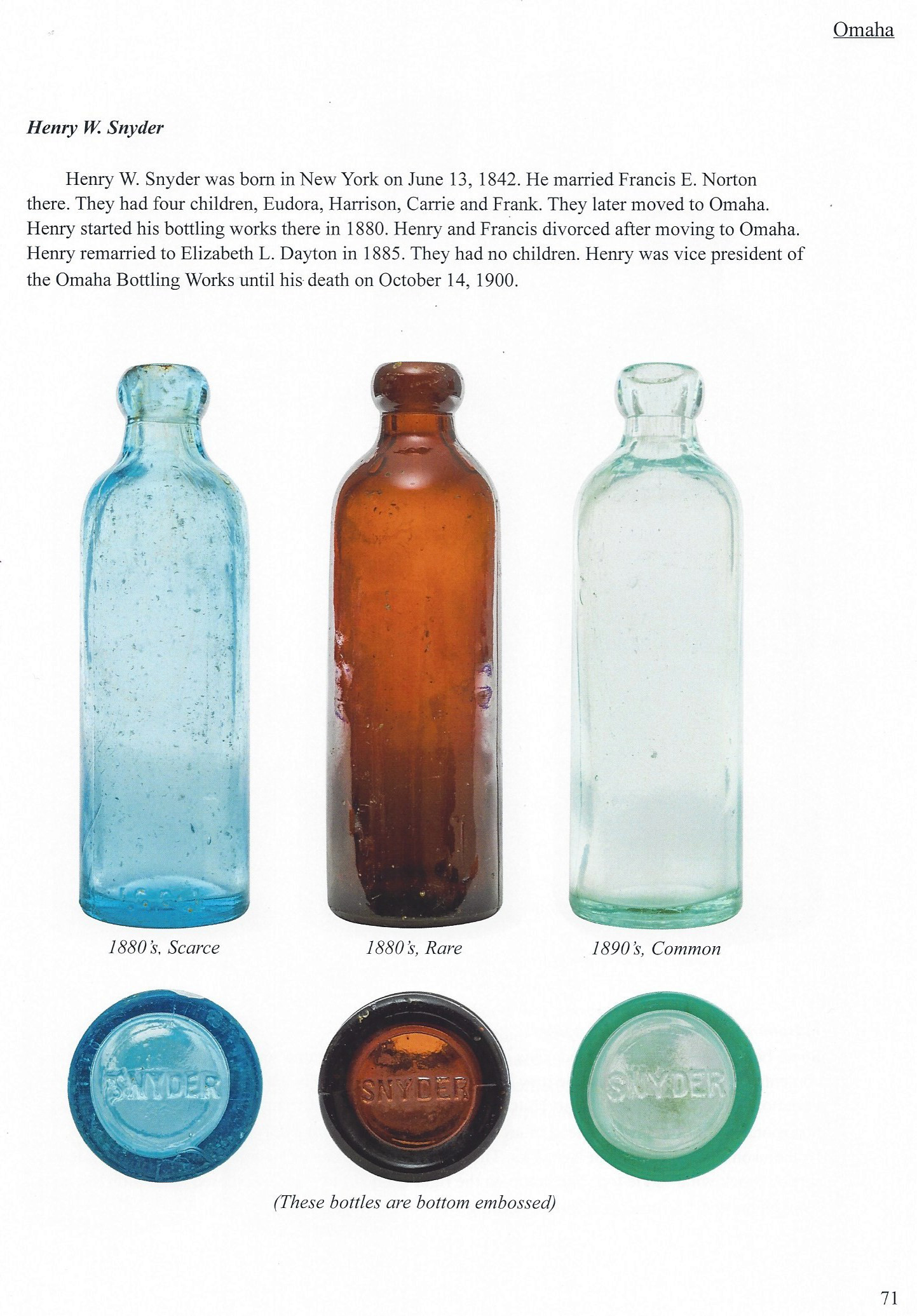 Sample Page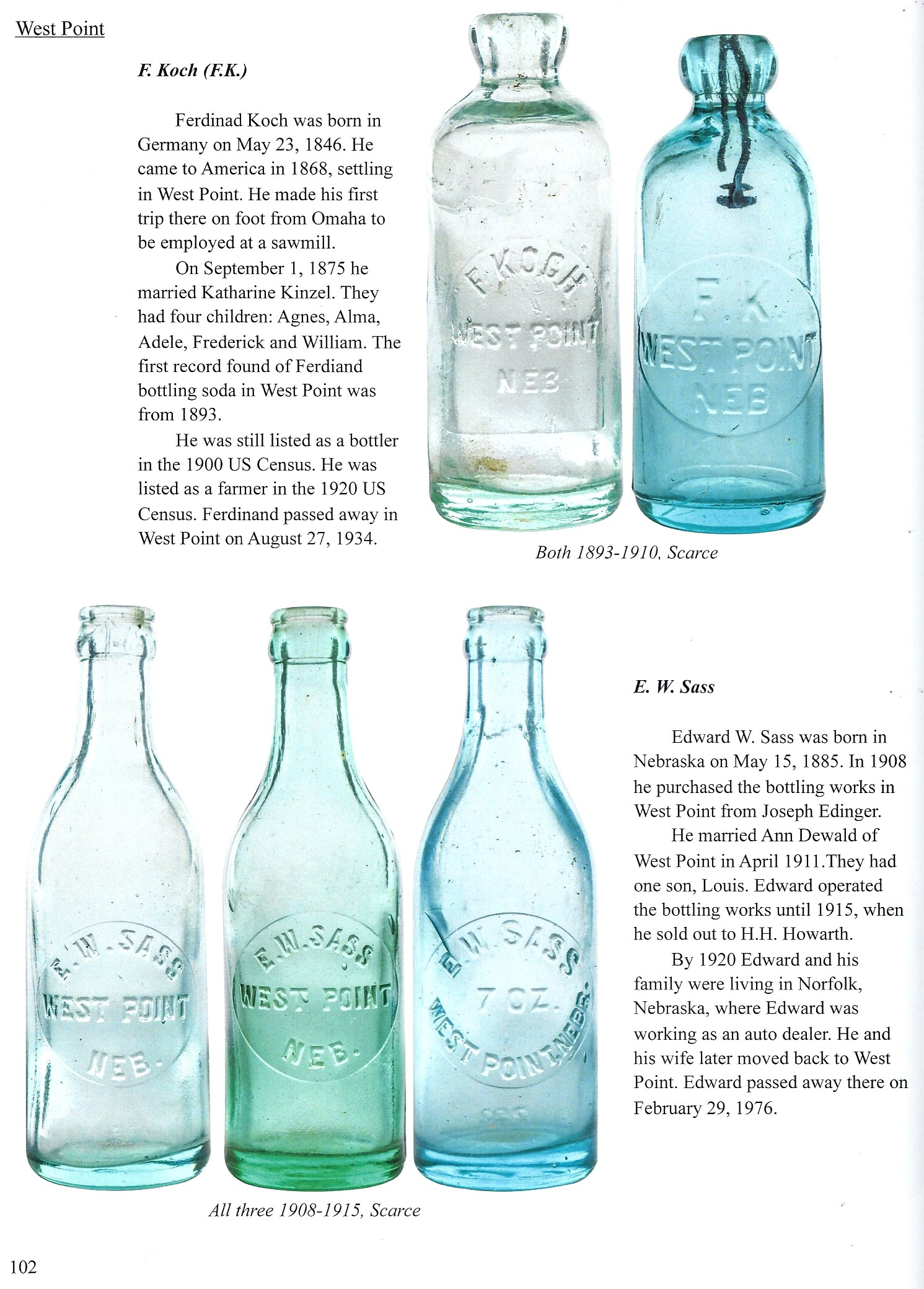 Sample Page
This book features examples of every known Nebraska soda bottle made from the start in 1865 up to about 1930 - blob tops, gravitating stopper bottles, Putnam bottles, Hutchinson sodas, crown tops, etc.

No corners were cut in the production of this book. Nearly every bottle was photographed by a professional photographer in a studio. This 8.5" x 11.5" hard cover book features 118 pages of full-color, high-quality images printed on premium quality, 100# paper.

Countless hours were invested into researching bottlers' biographies and the history of their bottling works.

© 2019

$65.00 each includes FREE shipping via USPS Media Mail.
Contact the author for ordering and payment information:
EMail: Thomas.Askjem@gmail.com

Telephone: 701-864-0126