Arkansas
Embossed Bottles, Jugs, and Go-Withs of Arkansas 1850-1930 by Johnnie Fletcher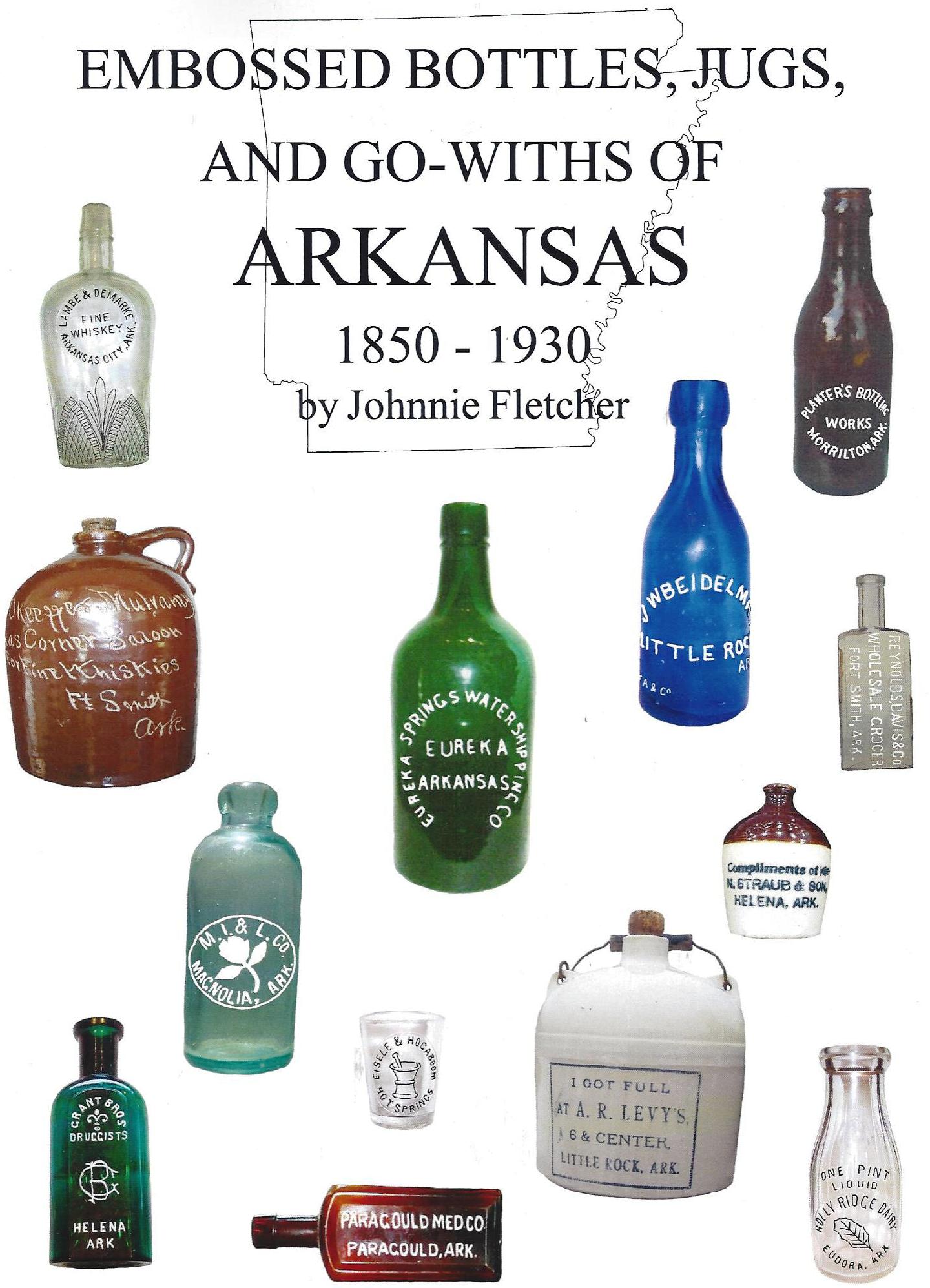 This newly released (September 2012) volume is the latest effort by prolific bottle book author and publisher Johnnie Fletcher. The full 274 pages feature over 1,600 drawings and photographs from 153 Arkansas cities and towns, and includes all known Arkansas:
Soda bottles, both blob top and Hutchinsons;

Embossed mineral water bottles;

Embossed crown top sodas, including script straight-sided Coca-Cola bottles;

Embossed drugstore bottles;

Embossed and stenciled dose glasses;

Embossed saloon and proprietary whiskey bottles and flasks;

Stenciled and scratch large and miniature jugs;

The only known embossed Arkansas beer bottle;

Embossed milk bottles; and

Other interesting advertising go-withs.
Also included are pictures and stories relating to the merchants who produced these items, mostly over a century ago.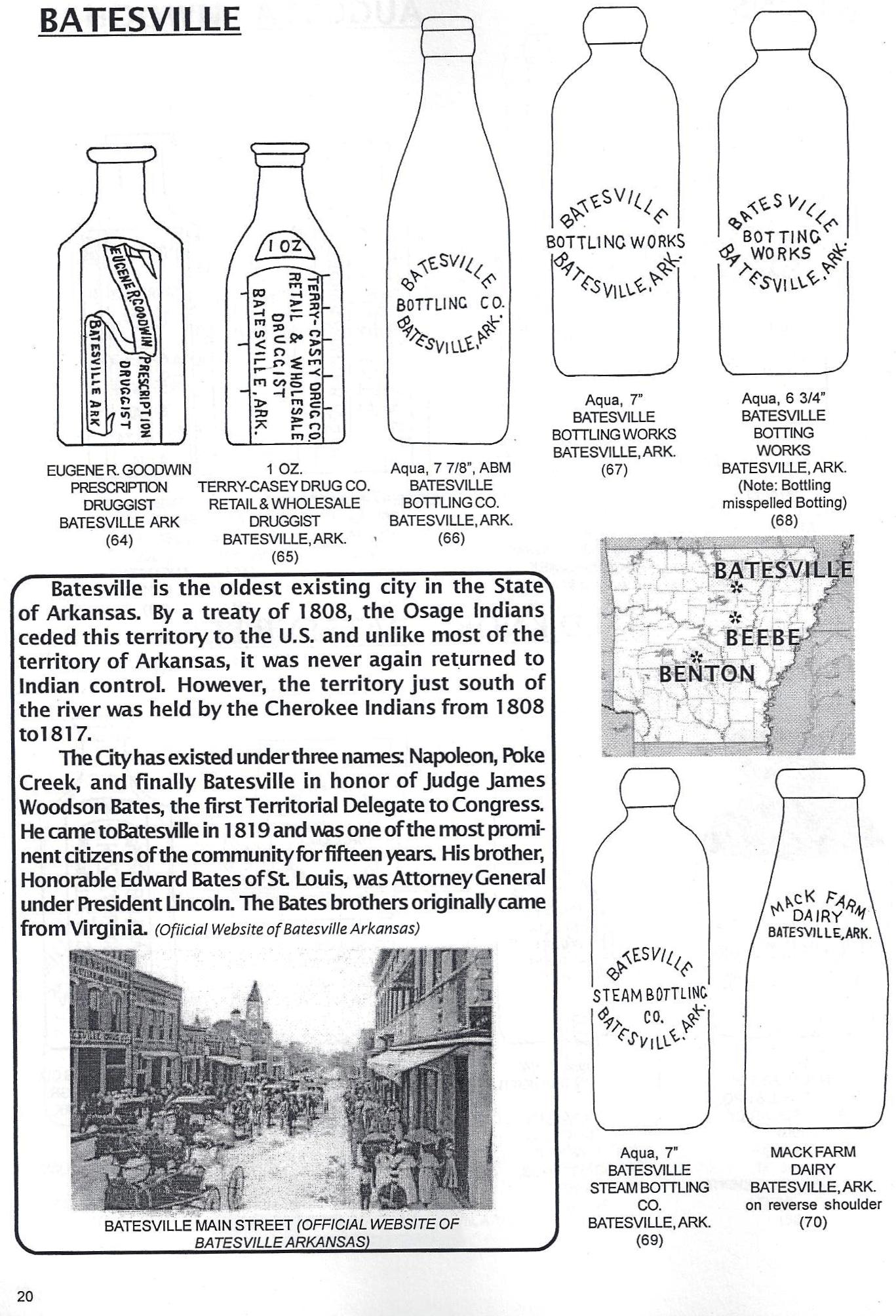 The go-withs section includes 24 pages of color photographs featuring etched shot glasses, advertising signs, advertising pitchers, letterheads, porcelain closures, labeled bottles, churns, saloon drinking mugs, and other oddities.
A nine page Price Guide lists all represented items.
When looking through the book at the large quantities of bottles and jugs produced from some towns, it is hard to imagine the level of trade activity that took place on a daily basis for many years until regulations, consolidation, and the rise of large national corporations pretty much put an end to the wide open society of the late nineteenth century. For example, by 1910 the Mississippi River port city of Helena supported no less than 16 independent druggists, 10 independent bottling works (including a thriving Coca-Cola franchise), six liquor merchants who sold their products in bottles, as well as 11 different liquor dealers who produced many different jugs, a bitters bottle, several patent medicines, and an early Whiteman's Patent milk bottle.
Published 2012, soft cover, perfect bound, 8.5" x 11" and 274 pages including a Price Guide. $35.00 each. Copies may be ordered from:
Johnnie Fletcher
1300 S. Blue Haven Drive
Mustang, Oklahoma 73064
EMail inquiries: privyguy@aol.com
Telephone inquiries: 405-376-1045